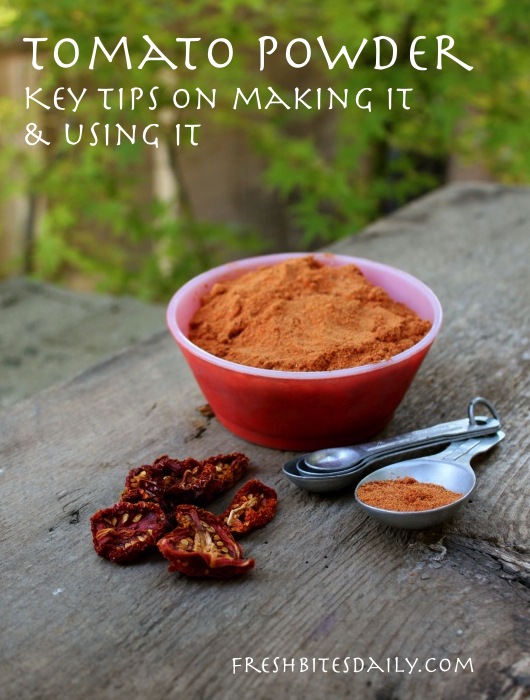 If you garden and preserve a lot of food, sooner or later you face the problem of all those who tread the same path before you. Where do you store it all? The freezers are full. Those special shelves you installed for canned goods are full. The pantry is bursting at the seams.
Dehydrating is wonderful: Dried fruits and vegetables take so little space and require no energy source once they reached the dehydrated state. Here is a further boon. Consider powdering dehydrated vegetables to use as a powder.
This season we set aside some of our dried tomatoes for powder. The powder is beautiful! The color and texture of tomato powder deserves admiring eyes — ours sits on an open shelf in the kitchen.
The powder is lovely but is it useful? Follow along as we explore this question. This is what we do know:
With the low heat required to dry the tomatoes, much of the nutrition is still intact.
When rehydrated, the color is a vibrant red. How can you not love that?
Due to the rich flavor of the powder, not much is required to make something like a simple cup of broth-based tomato soup.
A heaping tablespoon of tomato powder gives as much tomato flavor to a sauce as a pint of canned tomatoes. The texture of the sauce will be slightly different but it is hard to get too picky when you are using one tablespoon of powder instead of a pint bottle on the shelf. It's just a matter of developing the habit of using tomato powder rather than canned or frozen tomatoes.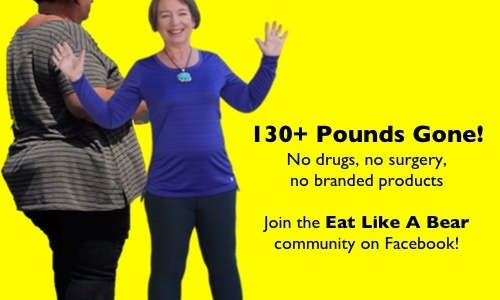 Making Dried Tomato Powder
Dry your tomato crop as usual either sun-dried or in a dehydrator.
Store the dried tomatoes in a freezer bag in the freezer for about a week. This is a "just-in-case" measure to kill off any bug eggs that may be hiding in your tomatoes.
Set up the blender.
Remove the tomatoes from the freezer and transfer immediately to the blender. If you have more than one blender full, do this in batches. The idea is to grind up the tomatoes when they are frozen and fragile as glass. This approach gives you the finest powder.
Transfer the tomato powder to a glass container with a tight-fitting lid.
Store in a cool place, away from direct sunlight.
Buy Tomato Powder
We're not going to kid you: Making your own tomato powder is a lot of work and you may be looking for a quicker option this season. This is a bulk tomato powder we like that's organic and well-priced, from our Amazon partner, here.
Using Dried Tomato Powder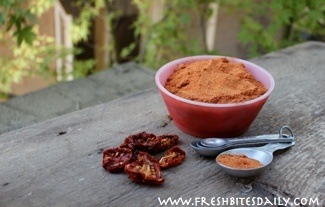 Here are some ideas for enjoying your tomato powder:
In simple soup.
Add it to a more complex soup that is crying out for more tomato flavor.
In enchilada sauce.
Sprinkled over ground beef as it is cooking or in hamburger patties as they are being formed.
In salad dressings.
Sprinkled over fresh vegetable juice.
In vegetable dips.
An addition to pasta sauces of all sorts, including spaghetti sauce for a more intense tomato flavor.
A sprinkle into scrambles eggs before cooking.
A sprinkle over cottage cheese with cucumber and green onion, sea salt and sumac.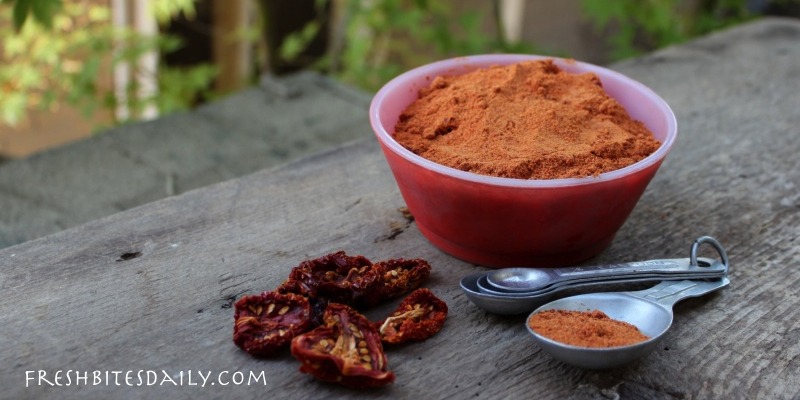 Homemade Tomato Powder
Make your own tomato powder from your sun dried tomatoes!

Place dried tomatoes in the freezer until frozen.


Once frozen, transfer them to the blender immediately. (When they are frozen, they will be brittle and will grind up well.)


Grind the tomatoes in the blender.


Store in a glass container with a tight-fitting lid.