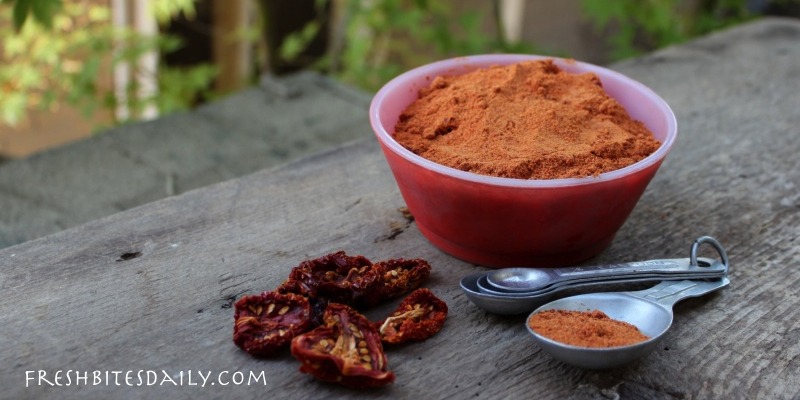 Homemade Tomato Powder
Make your own tomato powder from your sun dried tomatoes!

Place dried tomatoes in the freezer until frozen.


Once frozen, transfer them to the blender immediately. (When they are frozen, they will be brittle and will grind up well.)


Grind the tomatoes in the blender.


Store in a glass container with a tight-fitting lid.