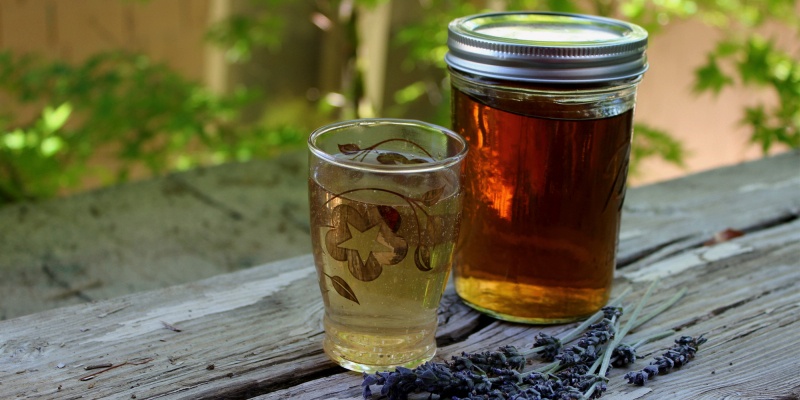 Lavender Syrup
This is a simple lavender syrup that you can use for sodas or other kitchen creations.

2

cups

water

1

cup

lavender

1

cup

sugar or honey
Bring water to a boil.


Dissolve sweetener in boiling water.


Bring water back to a boil if it has cooled and pour it over the lavender buds.


Cover and allow the mixture to steep for at least 20 minutes.


Strain out the solids and retain the liquid as your syrup.


If you prefer a very strong honey syrup, consider steep the lavender first and allowing it to sit for several hours. Strain it and then reheat the liquid and add the honey.